Feature Film «Yolki 2»
In December 2011 feature film «Yolki 2»     released, our studio worked at effects for some scenes of the film.
We worked at so-called «invisible visual effects», in other words, there is nothing special happens in the shot, no miracles and magic, and the viewers simply shouldn't understand,that visual effects artists has taken a hand in the shot.
As usual, necessity of this kind of effects appears because of shortage of the shooting time, strict cast's schedule, unsuitable weather conditions and so on.
Examples of some shots in motion:

Shot's description: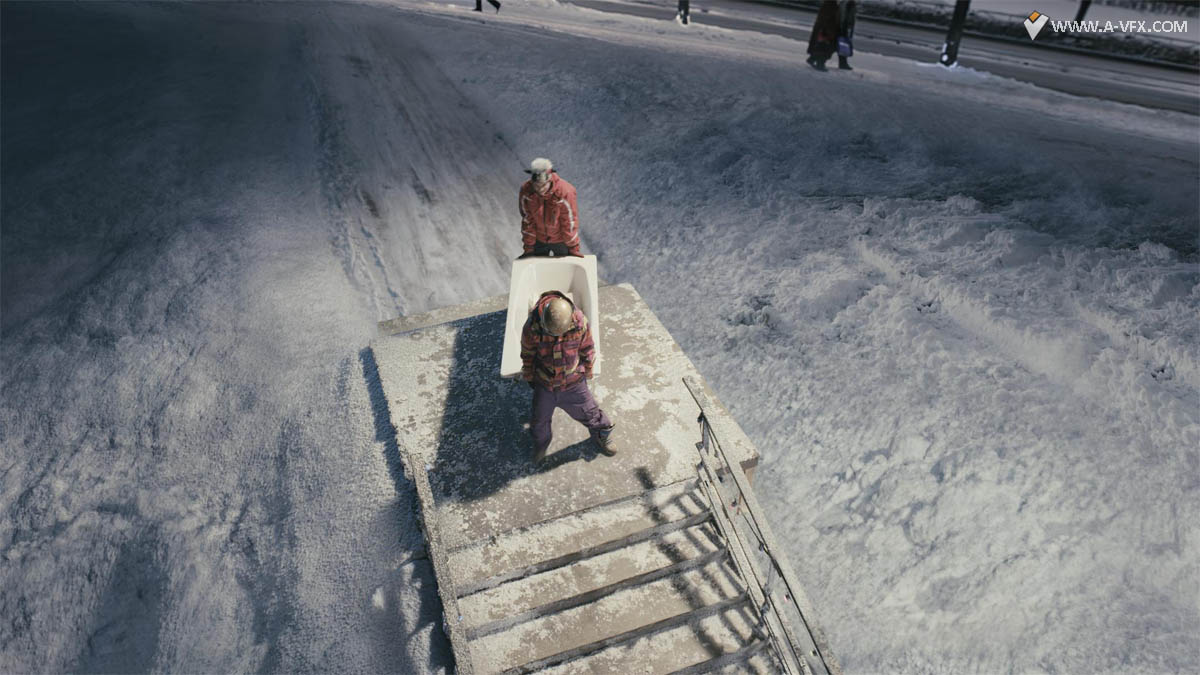 Because the camera changes the angle a lot, we had to recreate three-dimensional space with 3d tracking, render and matte paints.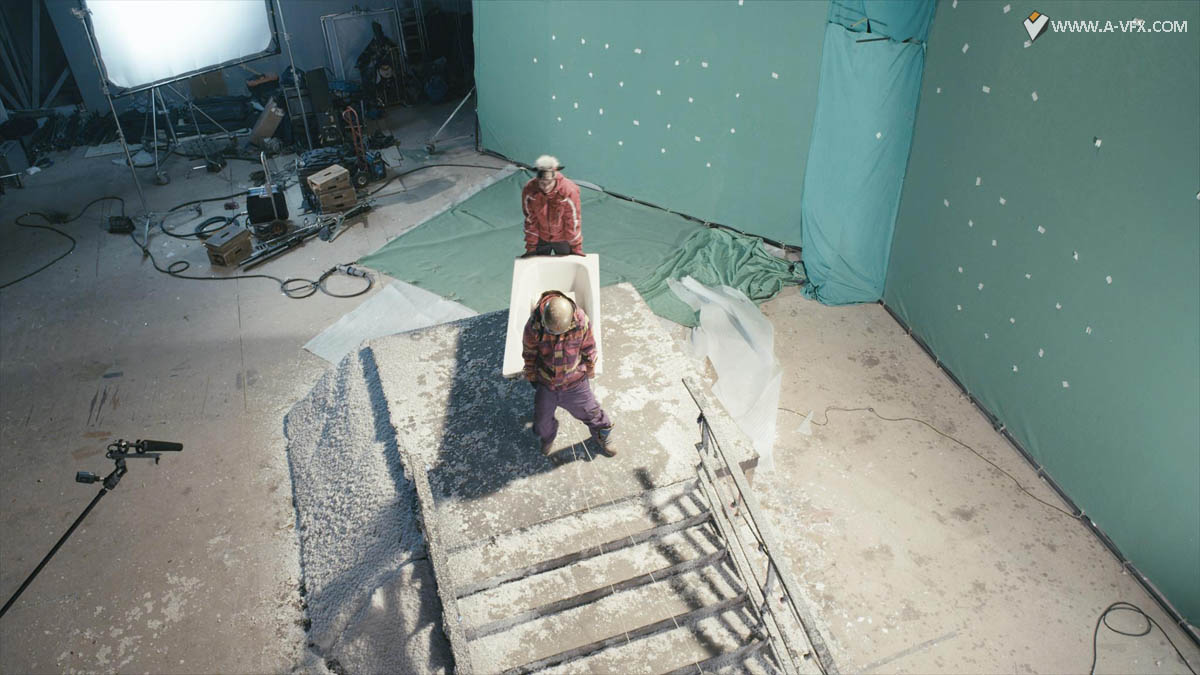 As well, we had to remove some defects of the sceneries and ropes, which helped to pull a heavy bath.
РУССКАЯ ВЕРСИЯ
As the background we've received a footage with the day lighted street, shot on Mark II camera. Our composers had to «recolor» it to the night: turn on cars' lights, street lamps, windows and add garlands on the trees.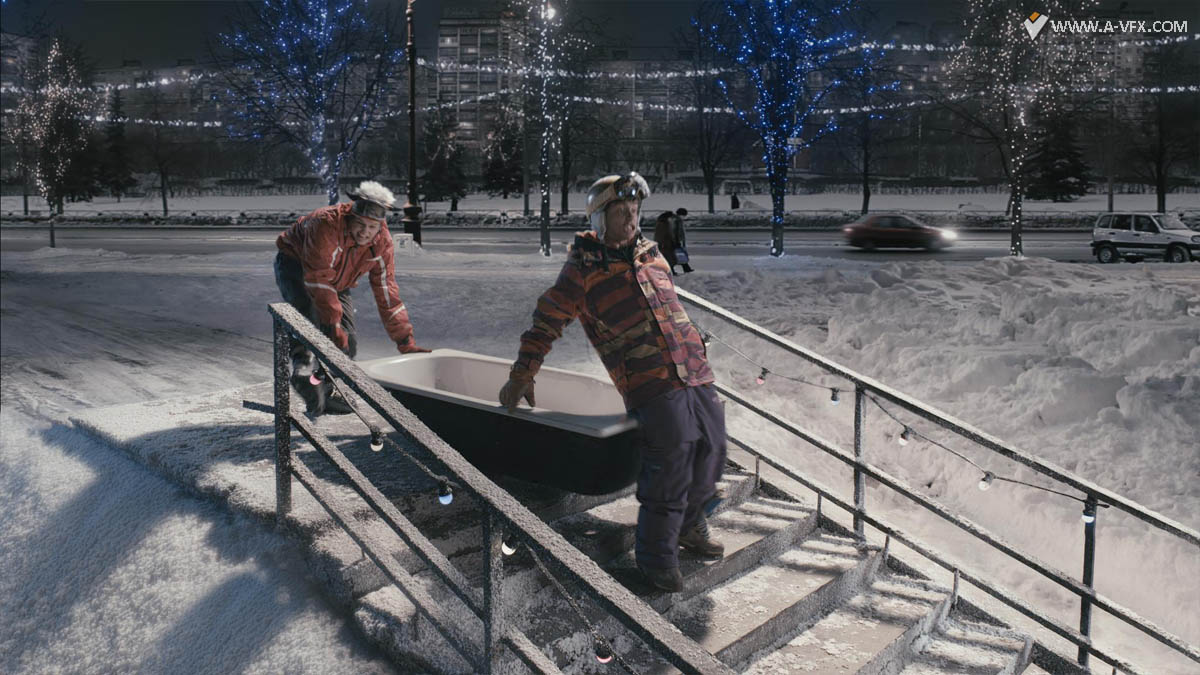 We even had to add handrails and lay the snow on the ground to make it more realistic than the scenery.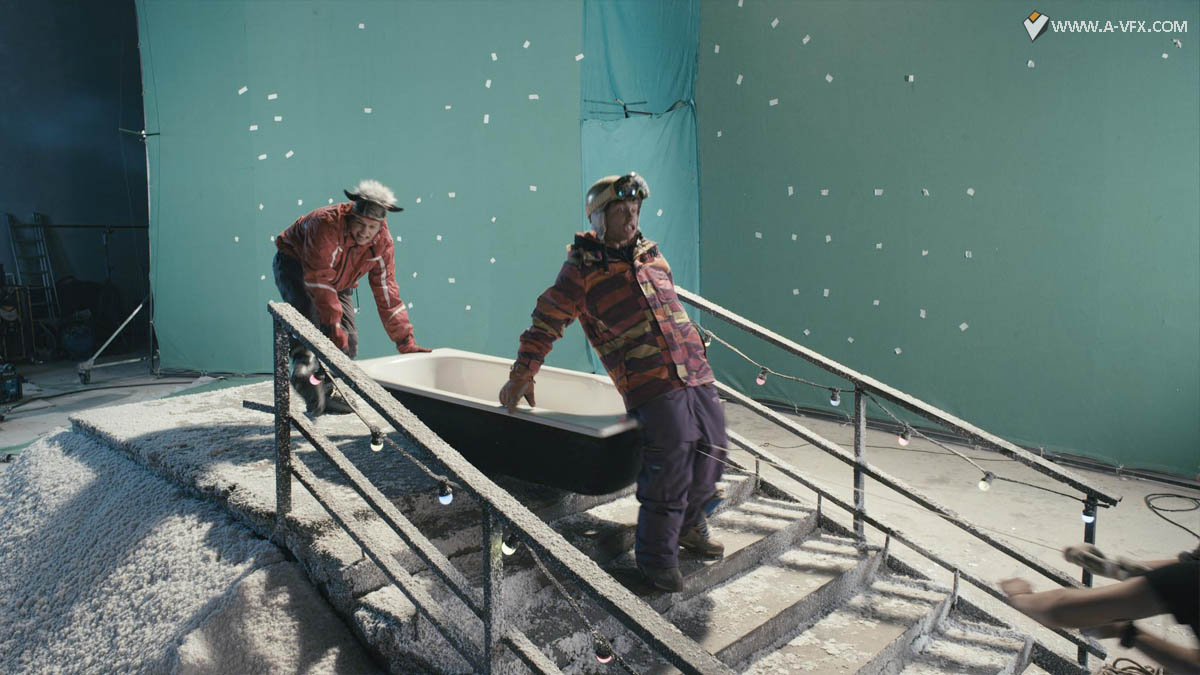 Then we got a number of shots with the «night jog» of the main characters, which actually took place in the green screen studio. All backgrounds were shot on Mark II. To make the quality correspond to the film resolution and suitable for the big screen, we need to remove digital noise, improve the night lighting,  turn on a Christmas tree and add falling snowflakes corresponding to the camera movement.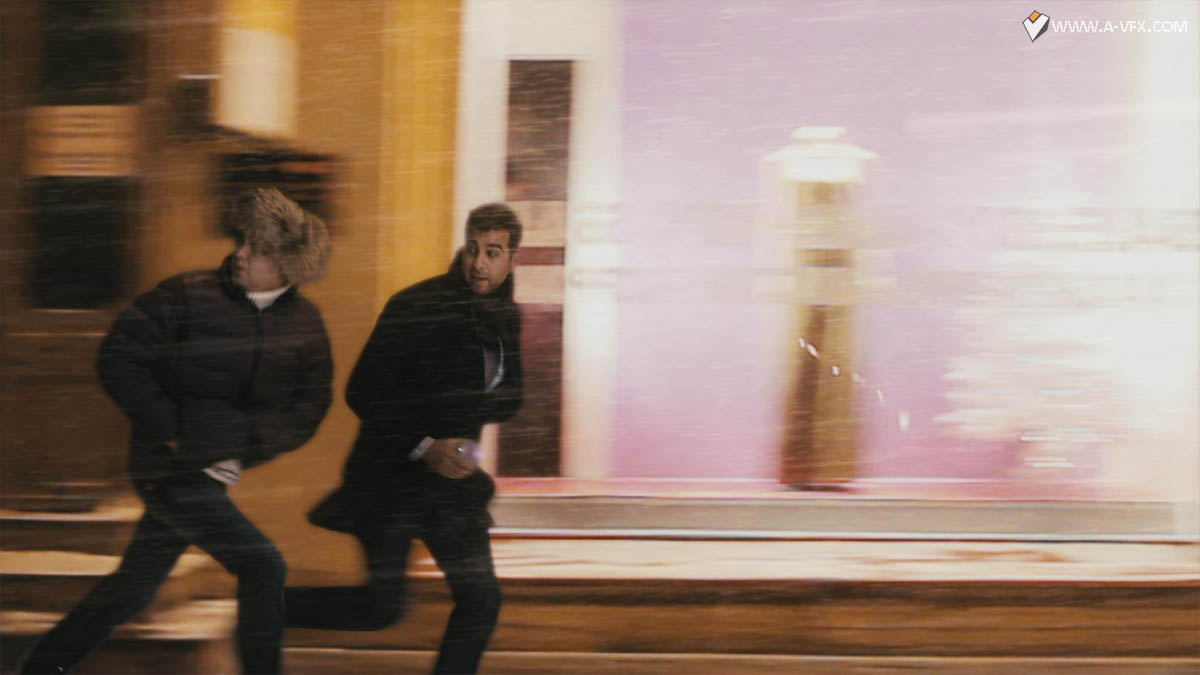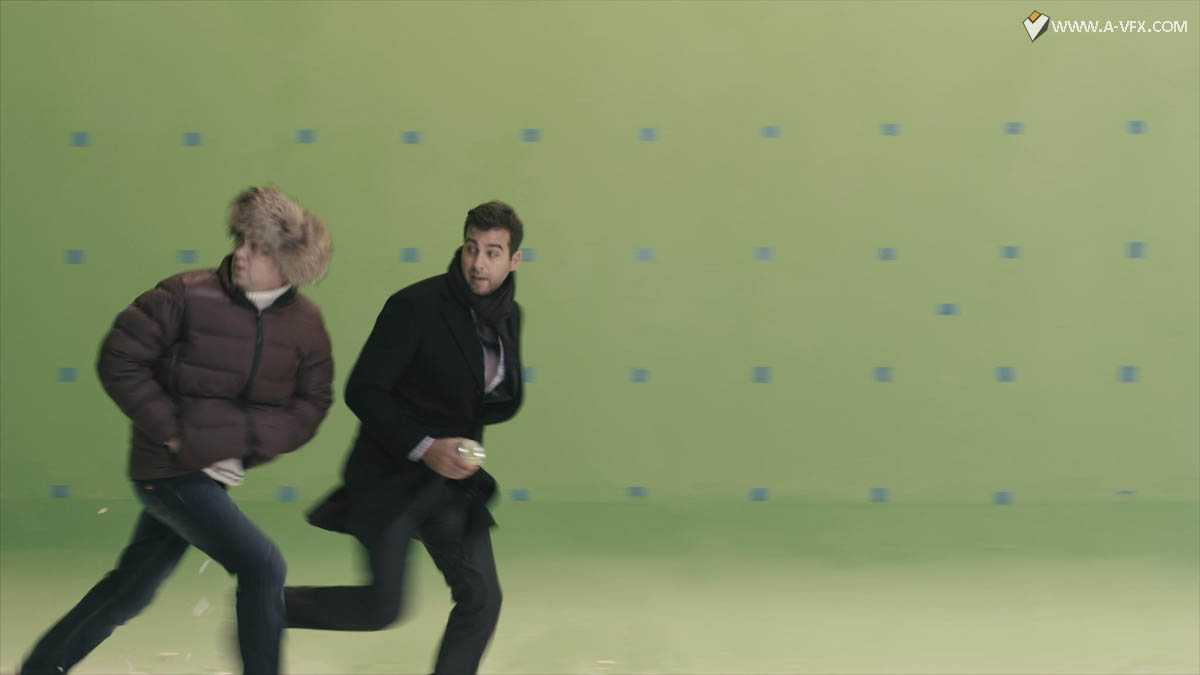 Asymmetric VFX Team:
VFX supervisor: Victor Luckysov
VFX coordinator: Elena Gulyashko
Digital composers: Anna Yakovleva, Anna Silakova, Vladimir Kozhekin
Camera tracking: Vladimir Iustinov
Matte paint artist: Svetlana Andreeva
Digital sfx artist: Alexander Isakov