feature film «BUTA»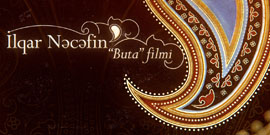 We've finished a film project «BUTA», philosophical drama. It's really amazing to work at visual effects for non-action and non-sci-fi feature.
Buta, "the fire" in translation from Sanskrit, is a traditional element of eastern ornament, including Azerbaijani.
In 2009 our Studio took part in the project of the same name, Azerbaijani feature film "Buta". We did not a big, but very interesting job. Actually, is not so usual to work at the film, where visual effects appear not only for the effects, but delicate interweaved in a film's plot, because the genre is a psychological drama.
Mostly we worked at the creating of natural phenomenons, like a rainbow, clouds, lightning's. The simplicity of it is false, we worked hard to make this effects natural as possible and don't draw the attention of the plot. The movie was taking on the Kodak film in Super 35 mm format, and the Compositing was made in The Foundry Nuke.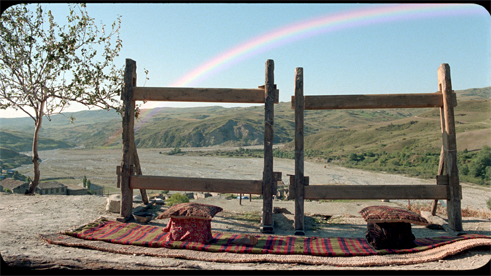 the rainbow
Also for one of the scenes was needed to make a rather simple thing, like a bubble. It should be explained, that the "real" bubble will never fly on the certain trajectory, especially in a windy whether at the outdoor shooting. And it's hard to image, that we can interrupt the shooting, while the bubble's specialist will make the object situate in a certain point of the frame.
The bubble made in our studio not only move following to director's wishes, but also communicate with a character! The animation for it was made in Softimage XSI, according to especial found and previously approved with the producer references.
 found reference: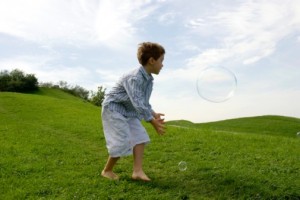 final result:
As well, our designer created the opening titles, based on the traditional eastern patterns.
opening titles
It's important to add that we got only pleasant impressions of colloboration with the BUTA FILM Company. Film's producers and the director believed in our professionalism at 100%, and if it wasn't against the director's intentions, accepted all VFX supervisor suggestions. So, it became a catalyst for our job motivation!
VFX producton period: 3 weeks
Client: BUTA FILM Company
Visual Effects Supervisor: Victor Luckysov
Visual Effects Coordinator: Julia Makarchenko
CG Supervisor: Vladimir Iustinov
Lighting TD: Aleksey Salenkov
Digital Compositor: Dmitry Shirokov
Designer: Sergey Klyatchkin